Breakfast & After School Club
Breakfast & After School Club
We offer a dedicated onsite childcare facility at Old Priory offering wrap-around childcare to our pupils and those from Old Priory. We offer breakfast and afterschool care at affordable prices to help parents juggle the hectic work and family lifestyle that is part of modern living.
Children attending our extended schools services are offered breakfast / snack. They take part in a range of activities including outside play and games, crafts, art, imaginative play, using the computers, visiting the library.
Payments and fees
Fees are payable in advance using our parent payment system. A £5 registration fee is payable when you join us.
We accept a range of childcare vouchers. Please speak to the office if you require support with this:
Co-operative childcare vouchers
Sodexo childcare vouchers
Edenred childcare vouchers
Computershare childcare vouchers
All Save childcare vouchers
Breakfast session (from 7.30-8.30am, breakfast provided) – £5.00
Afterschool until 4.30pm (snack provided) – £5.00
Afterschool until 5.45pm (snack provided) - £7.50
Contact us
Kelly in the St. Mary's office will be glad to help you get set up. You can contact her on:
01752 337912
Whilst the club is in session, you can phone the Old Priory number which will divert to After School Club. In addition, we have a mobile phone:
Email:
Staff
Mrs Nicola Smale - Supervisor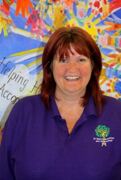 Miss Nadine Collings - Assistant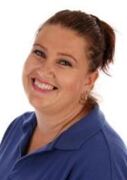 Mrs Catherine Maddock - Assistant Tuesday - Thursday