Results and Performance
Our school results for the academic year 2021-2022 are shown below.
The government will not publish KS2 school level data for the 2021-2022 academic year. They have archived data from the 2018-2019 academic year because they recognise that the data from that year may no longer reflect current performance. The school's data from 2018-2019 is shown further down the page.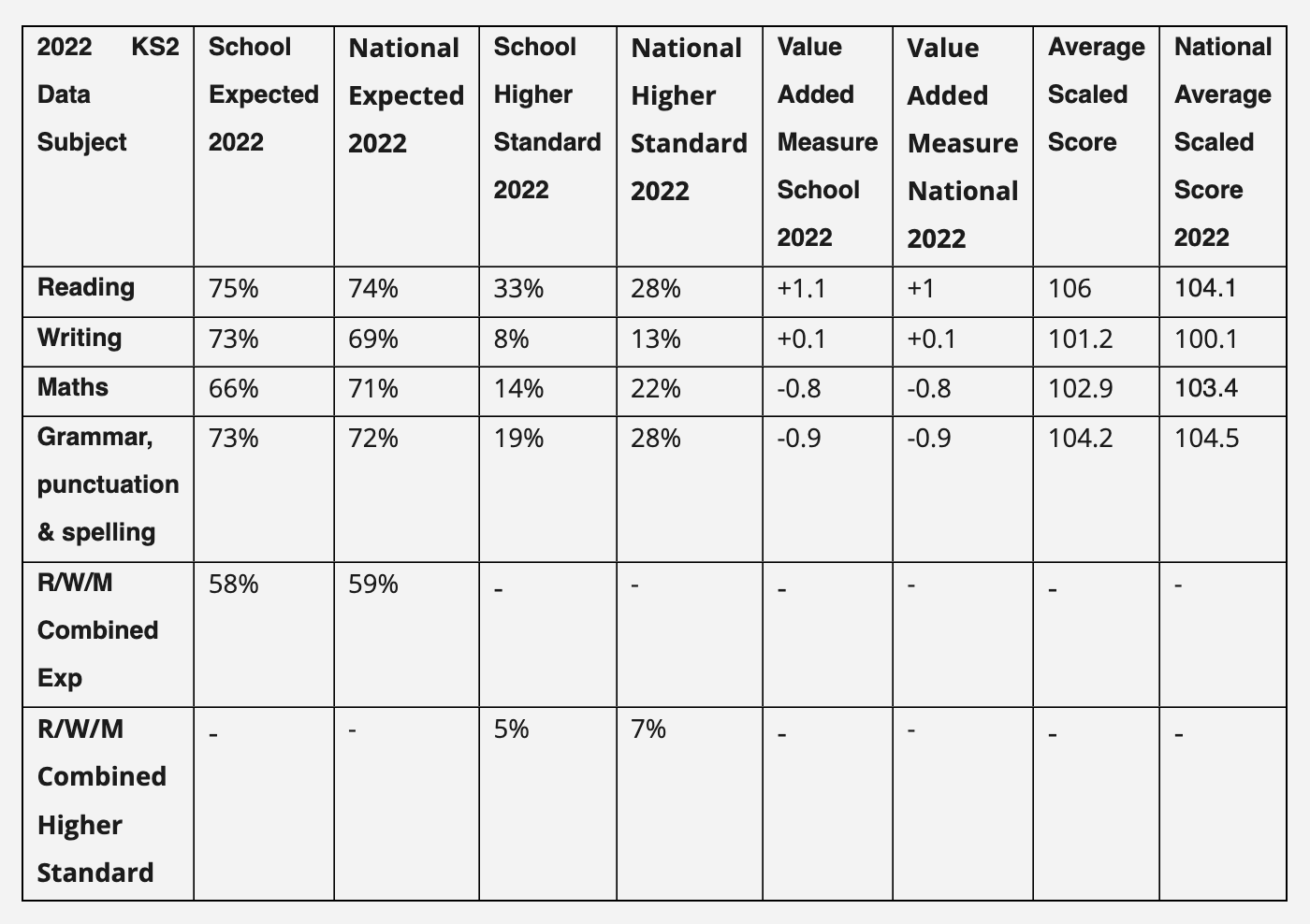 Whole School Performance Data 2022
End of Key Stage 2 Data 2019
The table below indicates the academic outcomes and progress measures for our Year 6 pupils in the summer of 2019.